Office of Student Life & Leadership
Connect. Engage. Grow.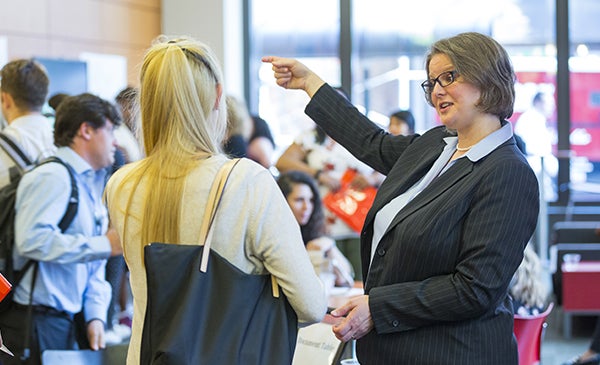 Our Mission
The Office of Student Life & Leadership complements and supports UIC Law's mission by creating opportunities that enrich the personal, academic, and professional development of our students.
Part of our mission is also to support and promote your success to the larger community. Have good news to share?
Student Health & Wellness
The Office of Student Life & Leadership strives to understand students holistically, so our support for you goes beyond the classroom. Please use the following resources to care for yourself—body, mind, and soul!
Links
Counseling can be a powerful tool to manage the stress of law school. In partnership with Empowered Therapy, Inc., the Law School Counseling Center offers confidential services for students to confront those challenges head on. The Counseling Center Waiting Room is located in S520A.
The U and I Care Emergency Fund provides limited emergency financial assistance to currently enrolled UIC students who are experiencing an unanticipated, temporary hardship resulting from an emergency or crisis situation.
Food Pantry
If you are struggling to fee yourself or your family, visit the Law School's "Food for Thought" Food Pantry across from Room S-1120. Food and toiletries are always available for those in need.
We're committed to student wellness, and a part of this commitment is making sure that students have insurance to cover routine and emergency health situations.
Pregnant & Parenting Student Support
Lactation Room: The Lactation Room (S1205) is available to students, staff, and faculty who need to express milk during school and business hours.
View the Lactation Room Policy
Lawyers' Assistance Program (LAP) practitioners—lawyers with supplemental degrees in a mental health field—provide free services to law students, including therapy, character and fitness consultations, referrals, and assessments.
Links
Serenity Room
The Serenity Room (S1130) is open to all law students for quiet meditation, prayer, yoga, or other wellness practices. You may request a 30-minute pass to the Serenity Room by submitting your ID at the State Street security desk.
The Student Support & Emergency Team (SSET) is a standing group of administrators and faculty members who assist law students who are experiencing a variety of personal and institutional stressors, including academic concerns, personal and relationship challenges, financial difficulties, and medical and mental health issues. SSET provides referred students with appropriate responses and resources that are timely, effective, and non-intrusive. Contact Assistant Dean Jennifer Pope to refer a student in need of support to SSET; all reports are made in confidence.
Student Veterans Resource Center
Recognizing the unique situation of student veterans, the Law School created the Student Veterans Resource Center (Room S1134) to provide veterans and active servicemembers a space in which to connect and study together. Law students can also visit UIC Student Veterans Affairs for more resources.
The Office of Student Life & Leadership has assembled the following list of local wellness resources that may be useful to you.
Student Learning & Leadership
Your classroom and externship/clinical experiences will help you develop as a professional, but UIC Law has so much more to offer. The following resources will support you in developing leadership skills and developing a professional network.
Links
We want to support your educational development as a law student. When you find a law-related opportunity not otherwise funded by the Law School, you can apply for a Law Student Travel Grant to offset the cost of travel, program registration, and other expenses.
Located in S1133, the Professional Clothes Closet offers students access to free, gently used, professional and business attire appropriate for career fairs, interviews, networking events, and the workplace.
Links
Student Organizations
Student Resources
The work of law school is challenging, but knowing how to navigate at UIC Law shouldn't be! Please contact the Office of Student Life & Leadership if you need more information on an internal process or procedure, need a referral to support resources, or are having difficulty of any kind.
Links
Have a question about the mission, policies, or personnel at the Law School? Have a suggestion on how we can improve our processes? Submit your thoughts, and Dean Dickerson will select one question each month to answer in a public forum.
UIC Law is committed to ensuring equal access to its education and extracurricular opportunities for students with disabilities.
UIC Law is committed to providing an environment free from harassment and bias to its students, staff, and faculty. Please report incidents of discrimination, harassment, bias, and retaliation.
Links
Title IX is an all-encompassing federal law that protects you from gender-based discrimination in law school. If you or someone you know has experienced sexual harassment, sexual violence, or sexual discrimination, please let us know.
UIC Law students are responsible for reading, understanding, and complying with the policies and procedures in the UIC Student Handbook.
The Student Resource Guide provides school and city resources, as well as some general tips for thriving in the law school context.