Office of Financial Aid
The UIC Law Office of Student Financial Aid (OSFA) is committed to helping all law students find the financial resources necessary to succeed in law school. The financial aid team offers an array of federal, state, and institutional programs to help students learn and understand the financial aid process, from matriculation through each year of the law curriculum.
If you are in need of financial assistance, you are highly encouraged to complete the necessary paperwork by the appropriate deadlines.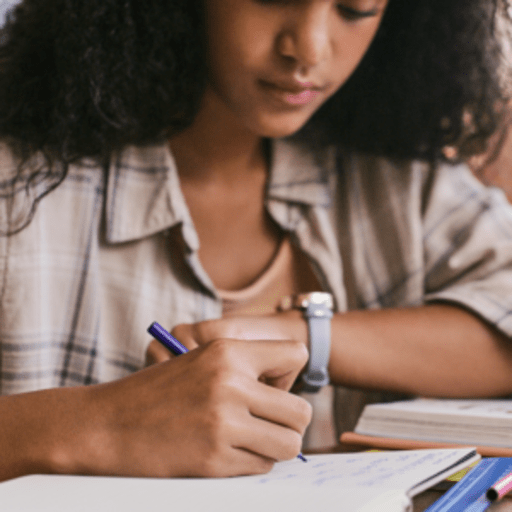 Resident Tuition Cost: $1200 per credit
Non-Resident AND International Tuition Cost: $1500 per credit
**Fees may vary by student**
Please Note: If a student is receiving a scholarship(s) this will impact student loan borrowing and help reduce student loan debt.
The Financial Aid team has created a Cost Sheet for students, with estimates of tuition and fees for the current 2022-2023 academic year. The cost sheet provides students with estimates of what three years of law school could cost.
View the 2022-23 Cost Sheet
The Freedom to Focus on Your Future Heading link
Scholarships are handled by the Office of Admissions at (800) 537-4280. All eligible students may apply for student loans after they have completed the FAFSA application.
Automatic Scholarship Consideration

We know that financial concerns are at the top of the list for many students, so we've taken the legwork out of the equation. As soon as you apply to UIC Law, you'll be automatically considered for our full range of entering student scholarships.
Additional scholarships become available after you complete your first year of law school. Through the generosity of our alumni and supporters, we offer a number of scholarships that are awarded based on academic performance, financial need, service to the Law School, and service to the community. And each year, we provide students a list of additional outside scholarship opportunities for further financial support.

Financial Literacy Counseling

In addition to providing full-service financial aid support, we're proud to provide students with financial literacy information. The Office of Financial Aid has partnered with the AccessLex Institute to assist our law students with challenges and barriers they may face funding their legal education. Our advisors are available for one-on-one counseling related to loans, repayments, and other financial issues.

The Student Money Management Center

The Student Money Management Center is a division of the University Bursar, that coordinates educational outreach and services throughout the academic year. The Student Money Management team help students make positive behavioral changes associated with their finances by providing financial education to students, alumni, parents and employees for all universities in the University of Illinois System- Chicago (UIC), Springfield (UIS), and Urbana (UIUC).

For More Information, click here.

Other Scholarship Information

Each spring, current students can apply for all Law School and donor-funded student scholarships and financial awards by completing the Law School's Common Scholarship Application. Visit our scholarships page for more information.
Contact Information
Office of Financial Aid
School of Law
University of Illinois Chicago
300 S. State Street
Chicago, Illinois 60604
Fax: (312) 360-2662
Office Location: First Floor (Plymouth Court Building)
Law School Financial Aid Code: 001776
Office Hours
Regular Office Hours
Mon-Fri: 8:30 a.m. – 5 p.m.
Our office handles educational loans and loan processing. We do not create refund checks nor does our office handle the billing process. Please contact Student Accounts for these issues at (312) 427-2737 ext. 408 or at law-studentaccounts@uic.edu. Their office is located in the CBA Building, 15th floor.