Part-Time Evening JD Program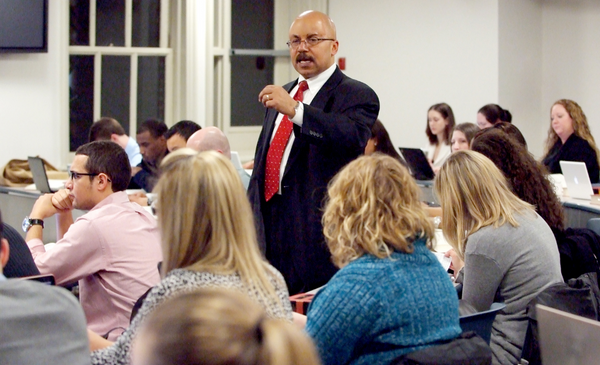 Whether you are balancing a full-time job and family obligations, or maybe you have been out of school for awhile, UIC Law offers the flexibility of part-time evening study to earn your degree on your own schedule. UIC Law's newly revamped Part-Time Evening Program launched Fall 2023 under the appointed leadership of Associate Dean, Professor Sonia Green, and is the only program in Chicago with a dean dedicated solely to the program and its students.
First of Its Kind In Chicago. Program Highlights: Heading link
Learn more about the part-time evening program, how to apply, and course information below.
General Overview
UIC Law is the only law school to offer a part-time evening program that requires students to be downtown just two evenings a week. A third night per week will require a course to be taken online, in real time, via Zoom
Our newly unified program will give the evening cohort a chance to bond and build connections within the cohort
Students can complete the program in 4 to 5 years
Part-time evening students participate in student government, moot court, law review, and other student activities
Please note: Students must be enrolled in a minimum of 5 credit hours in the summer in order to be eligible for financial aid.
Course Information
Classes are on-campus twice each week only, usually two weeknights (M, Tu, W, or Th)  or one weeknight and one Saturday (Saturdays will be added only if there is strong student interest)
 Students will have one weeknight with a synchronous (meets in real time) course taught over Zoom
Students will also have some hours of asynchronous (can be done on your own time) work to do every week
The program is lockstep for the first two years (4 semesters): students CANNOT take other courses, more courses, or fewer courses during these semesters
Desired End-of-Year Outcomes
By the end of Year 2, students will complete the first 36 credits
After the first 2 years, students have flexibility on how quickly they want to complete the remaining credits
Students can graduate in a total of 4 years, 4.5 years, or 5 years
After year 2, students are eligible to take summer school and additional classes to complete the program in 4 years
After year 2, students may alternatively take fewer classes each semester after the first 2 years and finish in 5 years
Juris Doctor Application
Completed applications must include:
Electronic Application Form (Paper application forms are not accepted.)
LSAT/GRE Score
Transcripts and Letters of Recommendation
Personal Statement
Resume
Application Fee: Your application fee has been waived.
Additionally, transfer applicants should review the transfer student information tab for further requirements.
UIC Law operates on a rolling admission policy. The Office of Admissions continues to review applications until the entering class is full. Applications submitted after the deadline will only be considered if space is available.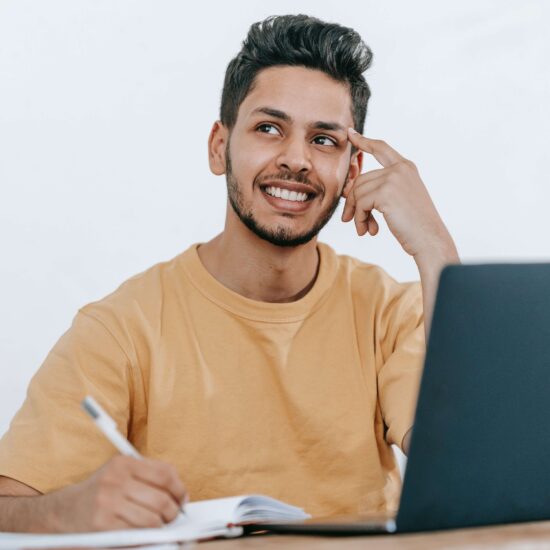 The UIC Law part-time evening JD program follows best practices in legal education that allow for a combination of in person, online synchronous, and online asynchronous coursework. Students can consult with Dean Green and/or their academic advisors to map out the plan that works best for them. We can advise students on how to meet the necessary number of credits to graduate in the time that the student wishes to graduate.
View Requirements and Course Schedule
Frequently Asked Questions Heading link
Additional details about the part-time evening program can be found below:
Will I have to take day classes?

No.  You will be able to complete the program with only evening (and possibly Saturday) classes as long as you follow the course schedule sequence. (link to that sequence).

Can I take day classes?

You cannot take any day classes during the first four semesters of the program. After that, you will be eligible to enroll in day classes as long as there is room in the class and you have met the prerequisites.

How much of what we cover will be online?

No more than ⅓ of any in person or hybrid class will consist of online content;
No more than 30 credits will consist of completely online courses

Will I have any classes that never meet in person?

Yes. You will online classes that will be no more than 30 credits of __
Ex L and LSII

Can I switch to the day program?

Yes.  You should discuss this with Dean Green or your academic advisor, but generally, students can switch.
Please note that you can only switch after year 1 or after year 2. You may not switch mid year.

Can I do Law Review or Moot Court?

Yes! We encourage evening students to participate fully in all school activities.
Part-time evening students are eligible for Honors programs after year 2
Please see [add link to Law Review} and [add link to Moot Court]

How and when will my class rank be determined?

Please review this policy to see how class rank is determined.

What is the quickest I can get my JD?

4 years
Note that if you want to do this, you will need to take summer courses

How much can I slow down and still get my JD (what's the maximum number of years)?

We hope that students will complete the program within 5 years, but the school policy notes that: "To be eligible for the J.D. degree, a law student must complete the course of study required for the degree in no fewer than 24 months and no more than 84 months after the student has commenced law study at the Law School or at a law school from which transfer credit has been accepted."