Expert Learning
Expert Learning is a required 1 credit hour course that covers essential study strategies, lawyering skills, exam taking techniques, behaviors, and mindsets fundamental to students' overall success in law school and beyond. The course also covers strategies for preventing the non-cognitive barriers to learning interfere with law school performance.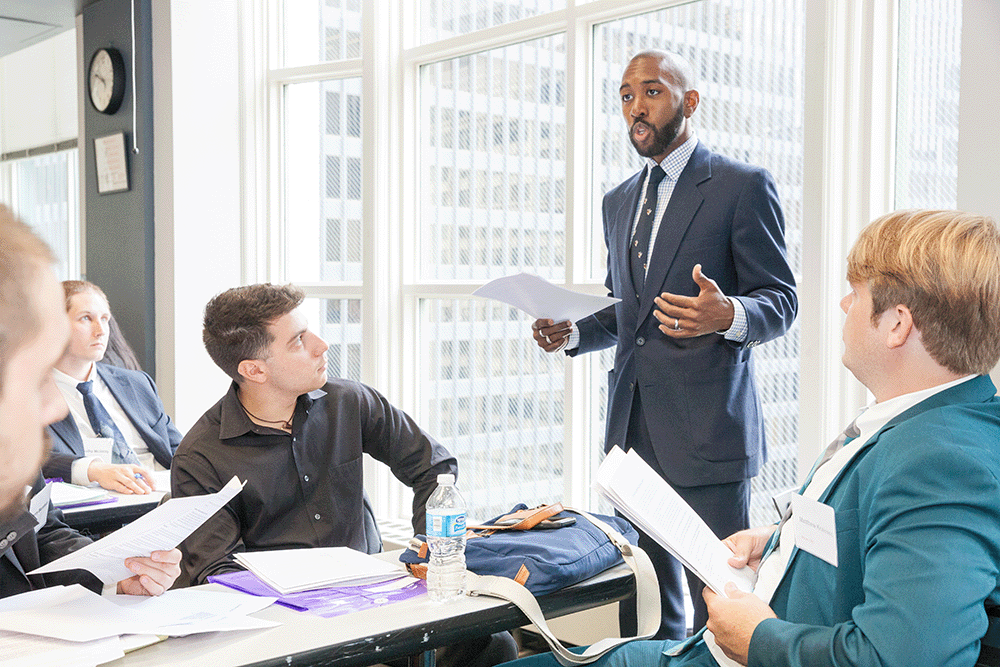 By the end of the semester, students should be able to begin to:
1. Implement individualized study strategies and techniques for law school and life-long learning;
2. Manage time and prioritize tasks;
3. Prepare for class, participate and learn from class, and prepare for exams and other assessments;
4. Learn beyond memorization and to think analytically and critically;
5. Apply the study strategies and learning techniques to all of their courses, including exam preparation and test-taking; and
6. Identify mindset barriers to learning and implement intervention strategies.
Expert Learning Topics Explored Heading link
UIC Law places value in having a first year course that helps students develop the skills for success in law school, on the bar exam, and as an attorney. The Expert Learning course covers the following topics:
Foundational Lawyering Skills
Students will be introduced to the foundational lawyering skills and encouraged to practice these skills:
Reading and briefing cases
Classroom dynamics & expectations
Note taking
Basic legal analysis
Organizing concepts & doctrine – creating course outlines
Preparing for exams
Enhanced Lawyering Skills
Students will learn about these enhanced lawyering skills:
Organizing their thoughts (IRAC & sub-IRAC)
Rule deconstruction (elements)
Outlining their answers (shopping lists – matching facts to elements)
Dissecting practice exams & sample answers
Identifying "preferred learning styles"
Self-regulated learning (metacognition)
Soft Skill Development
Students will learn about the non-academic factors and be encouraged to develop these soft skills:
Time management
Stress management

Stress generated by the law school transition
Stress generated by the learning environment

Communication

Written and oral
Active listening

Professionalism
EQ and Teamwork
Interpersonal connections with professors, classmates, and student support system
Non-Cognitive Mindsets
Students will be introduced to and explore to these non-cognitive mindsets:
Fixed mindset vs. growth mindset
Resilience / grit
Lack of belonging
Imposter syndrome/phenomenon