LLM Degree Programs
Advance Your Career with Any of Our Dynamic LLM Programs.
An LLM is a Masters level qualification in the field of law. Utilize interdisciplinary skills to advance your JD degree and enhance your marketability in the workforce.
Effective Fall 2020, new students are not currently being admitted to the LLM or JD/LLM Joint Degree programs. Please contact the program directly for more information.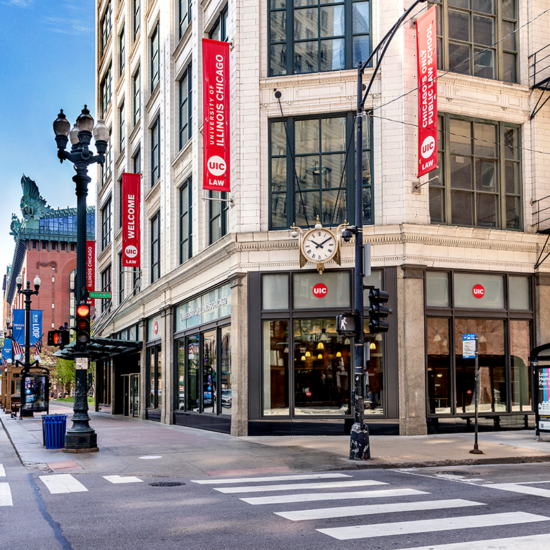 Our UIC Law Centers for Excellence offer a range of specialty services for students, clients, and the community in Intellectual Property Information and Privacy Law, International Law, Real Estate Law and Tax Law and Employee Benefits. Take advantage of educational panels seminars, conferences, and networking opportunities with appearances and presentations from guest lawyers, judges, and faculty.
Explore Centers for Excellence