JD Concentration in Sustainability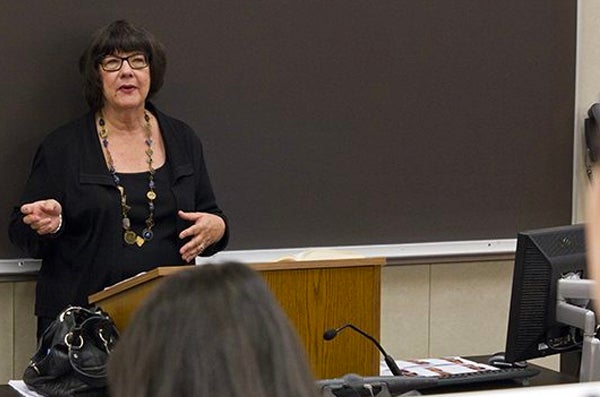 Our JD Concentration in Sustainability offers degree candidates competitive specialization in the emerging, interdisciplinary area of sustainability and its increasing importance in real estate, environmental, and regulatory legal work.
The concentration curriculum, developed with input from our Real Estate Law Advisory Board and the faculty, consists of fundamental, required courses in energy law, environmental law, local government law, real estate transactions, and sustainability in modern real estate transactions. JD candidates will further tailor their specialization by taking electives in a broad range of interdisciplinary areas.
Requirements and Learning Outcomes Heading link
Declaration to Pursue the Concentration: Students who intend to pursue this concentration are strongly encouraged to consult the faculty director at the end of the semester in which they complete 30 credit hours, in order to ensure that they will be able to complete the concentration.
General Requirements
JD students may earn only one concentration. Degree candidates interested in enhancing their career opportunities with the JD Concentration in Sustainability must complete a minimum of 16 sustainability credit hours, including 9 required credits, and must graduate with a cumulative overall GPA of 3.0 and a GPA of 3.25 in sustainability coursework.
JD candidates are allowed to apply up to 8 LLM credits toward the JD with the permission of the appropriate center director. (IBT-identified courses may have additional prerequisites.) Joint JD/LLM in Real Estate Law candidates may apply up to 10 LLM credits towards both degrees. These credits may also count towards the JD Concentration in Sustainability.
Students who matriculated prior to August 16, 2019, are subject to degree requirements in place when they first enrolled, provided they complete those requirements within the time limit for degree completion and do not interrupt their enrollment without formal approval. Students should consult the appropriate concentration faculty director regarding their concentration requirements.
Required Courses
One of the following courses:
*Prerequisite to LLM in Real Estate Law courses
Elective Courses
Please review each course description to determine what prerequisites apply.
JD & LLM Practice-Oriented Electives
Candidates may select only one of the following two practical courses.

—
Legend
†Special Topics in Law and Independent Study course subjects must be related to real estate to qualify for elective credit. Please contact the Center for approval.
‡Concentration candidates interested in this course must contact the Center.
Learning Outcomes
Sustainability Concentration
 Graduates of the concentration will understand local, state, and federal laws concerning sustainability.
Graduates of the concentration will understand and be able to apply key concepts in real estate law, particularly as they apply to sustainability.
Graduates of the concentration will understand the role of an attorney in advising clients on how to meet sustainability goals and requirements.
Graduates of the concentration will be familiar with how other disciplines, like engineering, architecture, urban planning, etc., achieve sustainability goals.Adopted April 28, 2023.