IP Trademark Clinic
Establish Your Trademark.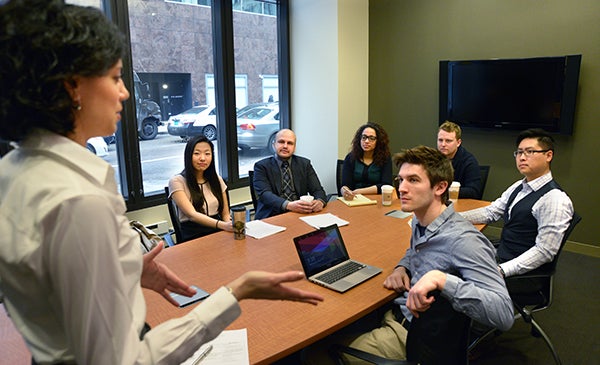 Our Mission
We provide students with practical experience searching, clearing and prosecuting trademark applications in the U.S. Patent and Trademark Office (USPTO) on behalf of individuals and small businesses who could not otherwise afford to protect their trademarks. The only costs the mark holder has to pay is the filing fees charged by the USPTO.
As required by the USPTO rules, clients must be individuals, not-for-profits, or small businesses unable to afford the typical legal fees associated with trademark advice or federal trademark applications.
Services Offered
Trademark knock-out searches
Trademark applications
Trademark office action responses
Other trademark advice
Services Not Presently Offered
Trademark opposition proceedings
Trademark cancellation proceedings
Litigation involving trademark issues
Trademark licensing