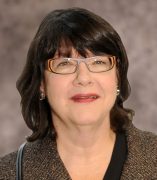 Celeste M. Hammond
Professor of Law
Director, Center for Real Estate Law
Contact
Address:
300 S. State Street, Chicago, Illinois 60604
Office Phone:
Email:
CV Link:
Related Sites:
About
Celeste Hammond practiced law in Chicago for eight years before joining the John Marshall Law School faculty. She was a leader in creating the Center for Real Estate Law in 1995 and serves as the founding director. Professor Hammond is active as a fellow in the American College of Real Estate Lawyers (ACREL), Lambda Alpha International Land Economics Society and Commercial Real Estate Executive Women (CREW) and the Urban Land Institute (ULI). She has chaired subcommittees of the ABA Section on Real Property Probate and Trust Law. She was chair of Chicago Bar Association Real Property Law Committee and president of the Chicago Mortgage Attorneys Association. She is a Fellow of the ABA Foundation and was elected recently to the Counselors of Real Estate (CRE).
Professor Hammond helped establish the Section on Post-Graduate Legal Education of the Association of American Law Schools (AALS) where she was its first chair. In 2004, she became the first chair of the AALS Section on Real Estate Transactions. She speaks frequently at national and international programs and conferences. She is one of the authors of Modern Real Estate Finance and Land Transfer: A Transactional Approach, 5th ed. 2012 (Aspen) and co-author of Commercial Leasing: A Transactional Primer, 2nd ed. 2011 (Carolina Academic Press).
She is an arbitrator for the commercial panel of the American Arbitration Association (AAA) for which she hears cases related to real estate and business transactions. She is an expert witness and litigation consultant on commercial real estate, real estate malpractice, business transactions and consumer law related to subprime mortgages.
Professor Hammond teaches Contracts, Property and Real Estate Transactions in the JD program. She teaches advanced electives in the LLM/MS in Real Estate Law: Leasing Ownership & Management, Alternative Dispute Resolution in Real Estate, Real Estate Finance, and Real Estate Transactions.
Professor Hammond was Petrillo Distinguished Visiting Professor at University of Louisville, Brandeis School of Law during Fall 2012. She was Visiting Professor at Loyola University School of Law in 2007.