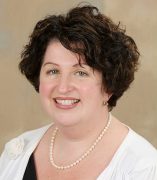 Sonia Bychkov Green
Associate Professor of Law
Director, Summer Pre-Law Program
Contact
Address:
300 S. State Street, Chicago, Illinois 60604
Office Phone:
Email:
CV Link:
Related Sites:
About
Professor Sonia Bychkov Green emigrated from Russia as a child, and has always been interested in international issues. She has written in language laws in the former Soviet Union. Her current research projects revolve around conflicts of law including some cutting edge conflicts issues such as assisted reproductive technology and same-sex marriage laws.
Professor Green received her BA, MA and JD from the University of Chicago. While at the University of Chicago Law School, Professor Green was awarded a Ford Foundation Scholarship to study at the Hague Academy of International Law. She practiced in insurance and commercial litigation with McCullough, Campbell & Lane, and Bates Meckler Bulger & Tilson. Before joining the John Marshall faculty, she was Assistant Professor of Legal Research and Writing at IIT/Chicago-Kent College of Law, and she has taught legal writing as an adjunct instructor at Loyola University Chicago School of Law.
A mother of four boys, Professor Green is passionate about education and tries to help her students find that elusive work-life balance. She works closely with students in her classes and in the Law School's Moot Court program, and is always willing to advise students on their legal careers.
Professor Green is the Director of the Law School's Summer Pre-Law Academy and teaches Lawyering Skills, Conflicts of Law, Civil Procedure and International Law. She created a seminar called Assisted Reproductive Technologies and the Law.