Joint Juris Doctor/Master of Public Health
Integrating the fields of law and public health, the joint JD/MPH degree program, offered collaboratively through UIC Law and the UIC School of Public Health, prepares aspiring attorneys with the tools and competencies to address the legal and policy issues that impact health equity, justice, and inclusion. Degree candidates who complete the joint program will earn a JD and a Master of Public Health, with a concentration in Health Policy and Administration (HPA), while saving a year of study compared to students who separately pursue the two graduate professional degrees.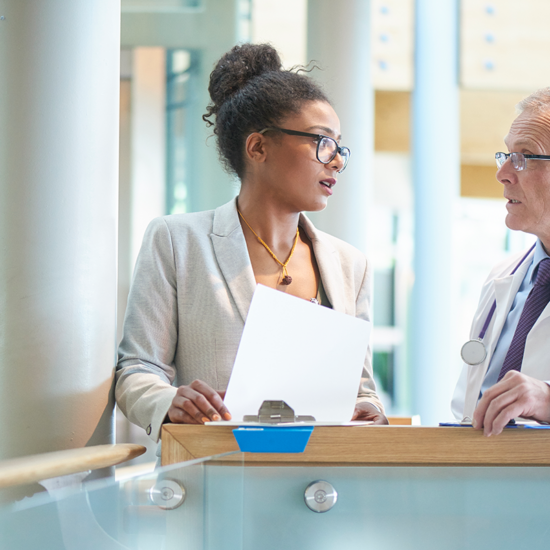 Students intending to pursue the joint JD/Master of Public Health in Health Policy & Administration program must meet the admissions requirements and fulfill the degree and other academic requirements of each program. To be considered for admission to the joint JD/MPH program, students must:
Take the LSAT or GRE (required for admission to the UIC Law and accepted as a graduate standardized test for SPH)
Have earned a baccalaureate degree from an accredited institution
Satisfy other application requirements for each college.
Degree candidates in either program may transfer into the joint JD/MPH program (before having earned 36 JD credits) if they meet the admissions requirements of the other degree program.
View Application Steps
Requirements and Curriculum Heading link
While it's preferred that students begin the joint degree by taking their first year of courses at the law school, applicants can begin the program at either UIC college. Degree candidates initially matriculating at the UIC School of Public Health will complete their first year of MPH coursework and then begin the JD and complete the remaining MPH coursework following a schedule approved by both programs. Students in the joint program will have two advisors—one from the JD faculty and one from the Master of Public Health, Health Policy and Administration Division, who will assist the degree candidate with each respective program.