Braun Memorial Symposium
One of the Law School's annual signature events, the Belle R. & Joseph H. Braun Memorial Symposia honor the legacy of Joseph H. Braun (JD 1918) and his wife, Belle. The first event was held as a lecture in 1989, the year of Mr. Braun's passing, before becoming a formal series. The series has since evolved into a robust annual symposium format, featuring distinguished panels and prominent speakers, that tackles some of society's most consequential topics, including constitutional law, criminal law, environmental law, human rights, and more.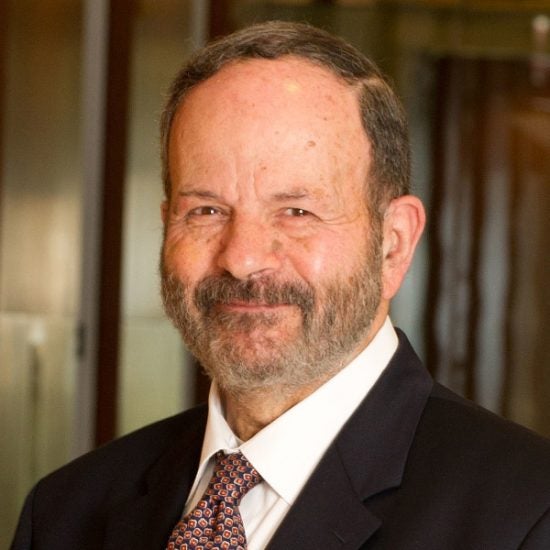 Since the first lecture, the Law School's Braun Memorial Symposium has addressed outstanding and timely topics of importance to attorneys, faculty, and students. As an alumnus and representative of the Belle R. & Joseph H. Braun Fund, I'm proud that the Law School has always devoted the Braun funds to such major areas of impact.

Braun Fund Representative

|
Joseph H. Braun graduated from The John Marshall Law School in 1918 and was married to Belle R. Braun for many years. Much of his legal career was devoted to legislative issues involving licensing of motorists and highway safety. He served the AAA-Chicago Motor Club in a variety of positions, including General Counsel, Vice President, Director, and Corporate Secretary. In 1984, he was elected Director and General Counsel Emeritus.
Mr. Braun wrote the legislation for the first driver's license law in Illinois. He served as Chairperson of the National Committee on the Uniform Traffic Laws and Ordinances, which developed model ordinances and statutes. Additionally, he served as legal counsel to the Illinois Conference on Highway Safety Legislation and, as a mentor to the Illinois Insurance Commission, he was instrumental in drafting the State of Illinois Insurance Code in 1935. Throughout his career, he exemplified the highest standards of professionalism and integrity.
Upon his passing in January 1989, he made a generous bequest to the Law School to support this memorial series.