Pre-Law Programs/Workshops
Rising Attorneys Inclusive Summer Experience (R.A.I.S.E) Heading link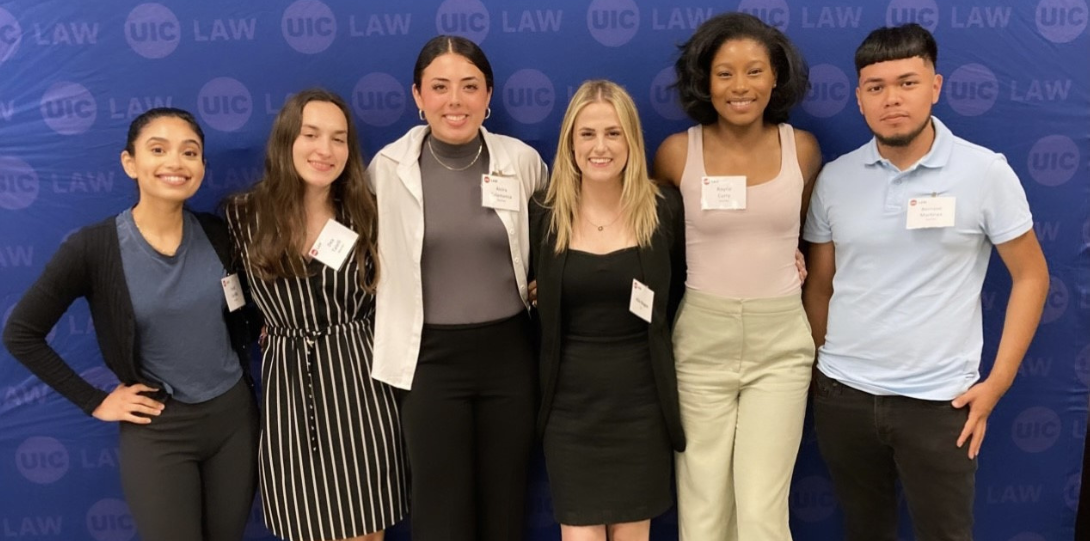 In the summer, UIC Law hosts an exciting two-day immersive experience where students interested in studying the field of law explore how to prepare for, apply to, and finance law school; what to expect during law school; and how you can use their J.D. to improve themselves, their community, and society.
The goal of the Rising Attorneys Inclusive Summer Experience (R.A.I.S.E) is to provide access, information and an opportunity to students interested in impacting their communities by using a law degree to fulfill social justice. Rising attorneys get to:
Hear from representatives from the Offices of Admissions and Financial Aid
Participate in a mock trial featuring members from our award winning Trial Advocacy and Dispute Resolution competition teams
Attend mock classes taught by UIC Law faculty
Learn insights and tips for a successful law school experience from past and current law students
UIC Law R.A.I.S.E is fortunate to be able to partner with Just the Beginning (JTB): A Pipeline Organization to offer Ready. Set. Law!, a pre-law program hosted at the law school. Ready. Set. Law! is a one day, law school information and preparation program for undergraduate students. Participants explore the skills required to succeed in law school and gain exposure to legal career paths. Undergraduate students will get a chance to:
Learn more about the law school admissions process
Participate in a mock 1L course
Connect with students leaders from both UIC Law and the external legal community
Meet a federal judge!
The JTB program hosts up to 100 students at UIC Law, giving priority access to previous R.A.I.S.E participants.