At UIC Law, our mission is to make a difference in the lives of our students and our community. As part of the University of Illinois Chicago—Chicago's largest university and its only public Carnegie Research 1 institution—you have more resources and opportunities than ever before to impact your community. From our nationally recognized faculty and programs to the impact of our Community Legal Clinics, we offer you more than just an education. At UIC Law, we prepare you with the knowledge, skills, experience, and values to change lives.
Top 15 #15 in Legal Writing Programs (2023 U.S. News & World Report)

Top 25 #21 in Trial Advocacy Programs (2023 U.S. News & World Report)

Top 30 #28 in Part-Time Law Programs (2023 U.S. News & World Report)
2022 Best Law Schools for International Law (preLaw magazine)

2022 Best Law Schools for Intellectual Property Law (preLaw magazine)

2021 Best Law Schools for Practical Training (preLaw magazine)

2021 Most Diverse Law Schools in the Nation (preLaw magazine)
Pave Your Path to Justice.
Tomorrow's leaders choose UIC Law because they want to make a difference, and the path to success is full of options. Our JD program is designed to not only prepare you to change lives, but also to provide you the flexibility to earn your degree at a pace that works for you.
Enhance Your Marketability.
Whether you want to join a firm or strike out on your own as a sole practitioner, our joint degree programs offer the specialized training and enhanced marketability employers look for in today's most sought-after practice areas. Building on our practical skills-based JD program, including nationally recognized programs in Legal Writing, Trial Advocacy, and Intellectual Property Law, UIC Law offers JD candidates the opportunity to gain a master's distinction while saving time and money with a joint JD/LLM degree. The Law School is also developing interdisciplinary joint degrees with other UIC colleges that capitalize on the university's longstanding strengths in health care, business, social sciences, and more!
Heighten Your Knowledge. Expand Your Impact.
With three Master of Laws (LLM) programs to choose from, licensed attorneys have a number of options to earn a distinct advantage in today's competitive market. Master a new area of law. Enhance your marketability. Earn a promotion and improve your earnings. An LLM in your opportunity to get ahead and stay ahead.
Earn Practical Experience While Changing Lives Heading link
As Chicago's only public law school, UIC Law is driven by its commitment to serve the people of Chicago and beyond. Each year, our Community Legal Clinics provide millions of dollars in pro bono services to people in need. As a law student, under the direction of experienced attorneys, you will assist real people with real legal problems—victims of domestic violence or housing discrimination, veterans denied VA benefits, entrepreneurs or inventors with limited financial means, individuals seeking protection from persecution, or groups looking to enhance economic opportunities in under-resourced communities. You'll find pride in the change you create and who you become.
2021 ISBA LEAC Excellence in Legal Education Award: Fair Housing Clinic

2018 Illinois Department of Human Rights Human Rights Day Award: Fair Housing Legal Support Center & Clinic

2017 ISBA Human Rights Section Gertz Award: International Human Rights Clinic

2016 ISBA Excellence in Legal Education Award: Family Law & Domestic Violence Clinic

2016 2016 U.S. District Court for the Northern District of Illinois Excellence in Public Service Award: Veterans Legal Clinic
From course information and legal writing support to preparing for the bar exam or your first job out of law school, we're here to help every step of the way. Looking for leadership and professional development opportunities or just need a little personal support? Our Office of Student Life & Leadership is your go-to resource. And with an engaged Student Bar Association and more than 40 active student organizations to choose from, you'll find your home among our diverse campus community.
Top 10 #9 in Greatest Resources for Minority Students (2022 Princeton Review)

2022 Best Law Schools for African-American Students (preLaw magazine)

2022 Best Law Schools for Asian Students (preLaw magazine)

2022 Best Law Schools for Hispanic Students (preLaw magazine)

2022 Best Law Schools for Native American Students (preLaw magazine)

2016 Chicago LGBT Hall of Fame Inductee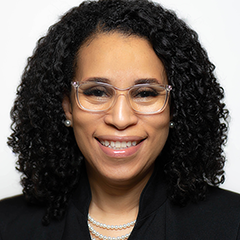 "I am excited to be joining UIC Law and serving the Chicago community.  It is an honor to partner with all UIC's constituents to highlight and advance the law school's history of opportunity, inclusion, innovation, and excellence."

∼ Dean Nicky Boothe
50 % of our full-time faculty hold law degrees from Top 20 law schools.

44 % of our full-time faculty are women.

40 % of our full-time faculty are professors of color.