As part of the University of Illinois Chicago (UIC), our mission is to make a difference in the lives of our students and connect them with resources and opportunities to impact their community. From our nationally recognized faculty and programs to the impact of our legal clinics, we offer you more than just an education.
With a strong focus on social justice, students can choose courses from our robust curriculum; gain valuable, real world law practice and client experience; and network in Chicago, a world-class city full of opportunity.
Top 5 Greatest Resources for Minority Students (2023 Princeton Review)

50% of full time faculty hold law degrees from top 20 law schools

Most Diverse Named Most Diverse Law School (2023 preLaw Magazine)
Top 15 #15 in Legal Writing Programs (2023 U.S. News & World Report)

Top 25 #21 in Trial Advocacy Programs (2023 U.S. News & World Report)

2022 Best Law Schools for International Law (preLaw magazine)

2022 Best Law Schools for Intellectual Property Law (preLaw magazine)
Go Beyond The Classroom
Nestled in the center of it all, UIC Law School is located in the heart of downtown Chicago, the 3rd largest legal industry in the nation. UIC Law's premiere location is conveniently housed alongside the Chicago Bar Association building, federal court houses, and a host of prestigious law firms, creating ample opportunities for students to intern, extern, and stay connected to firms. Tomorrow's leaders choose UIC Law because they want to make a difference, and the path to success is full of options!
Enhance Your Marketability.
The Office of Professionalism & Career Strategy strives to help students develop a sense of professionalism and engagement with their legal education. The office works to improve the delivery of student services while providing a foundation for professionalism and prepares students to become responsible, dignified members of the legal community. Members of the legal community, including judges, practitioners, and alumni are involved in helping students achieve these goals. Take a look below at some of the departmental programs and offerings, then visit The Office of Professionalism & Career Strategy for more information.
Expand Your Impact.
The mission of the Career Services Office (CSO) is to empower, educate, and assist students and alumni, through information sharing and skills training, in the job search and continued career development. From day one, UIC Law students are being prepared for practice. The goal of the CSO is to provide students with a wide range of programs and services tailored to help employers identify talented students and graduates to meet their hiring needs. This is done through on-campus interview programs, cooperative and join interview programs for summer hiring, resume collections throughout the year and through maintaining an online job database.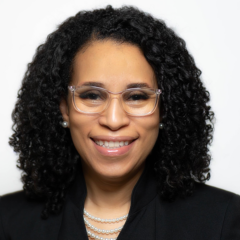 "At UIC Law, we prepare you with the knowledge, skills, experience, and values to be a true change agent. It is an honor to partner with all UIC's constituents to highlight and advance the law school's history of opportunity, inclusion, innovation, and excellence."

∼ Dean Nicky Boothe