UIC Law Professor and Alumna Recognized for "Outstanding Partnership" in Restorative Justice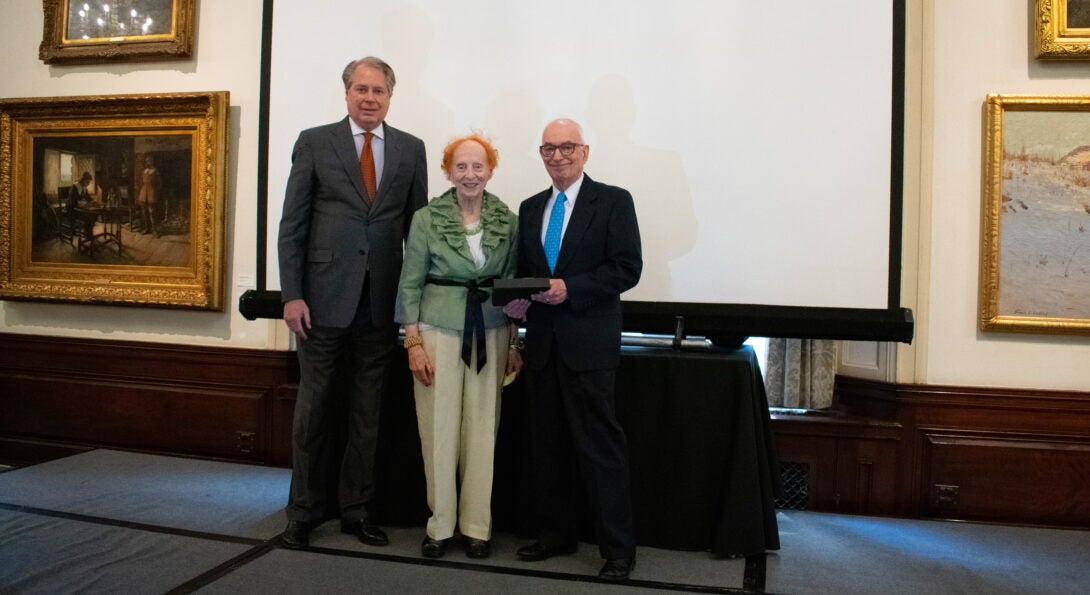 Restorative justice is a philosophy and a practice that recognizes active responsibility, repairs harm, and builds communities for a better future.
Last month, UIC Law Professor Michael Seng and law school alum Judge Sheila M. Murphy (Ret.) were honored with the "Outstanding Partnership" award at the Union League Boys and Girls Club (ULBGC) annual luncheon. The award, presented by ULBGC Board's President Thomas Payne, highlights their innovative partnership in restorative justice.
The Union League Boys and Girls Club recognizes the importance of restorative justice in transforming the lives of young people that attend the clubs every day after school; many of whom come from disadvantaged backgrounds and face violence in their communities. Several years ago, ULBGC approached Professor Seng and Judge Murphy and requested that they partner to bring restorative justice practices to the clubs' Pilsen and Humbolt Park sites. As a result, the ULBGC and UIC successfully pursued a grant from Cook County to fund the program and it has run for the last four years.
The restorative justice programs provide students with coping skills such as effective stress management and teaches them how to interact with peers and community members.
Outside of their work with the ULBGC, Professor Seng and Judge Murphy have participated in restorative justice trainings in both the United States and abroad. They have also worked with several public and private schools throughout the Chicagoland area to institute restorative justice programs for elementary and high school students.
Professor Seng and Judge Murphy's partnership first began during a Czech/Slovak Study Trip. Judge Murphy was representing a young man on death row in Texas at the time and consulted with Professor Seng on how to proceed. The client was interested in restorative justice and asked that Judge Murphy continue representing the cause following his execution. This led to a strong partnership and the implementation of a restorative justice course at the law school.
Take a look below at some of the work UIC Law is doing in the restorative justice space.