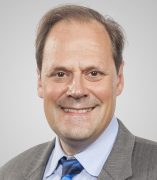 Mark E. Wojcik
Professor of Law
Faculty
Contact
Address:
300 S. State Street, Chicago, Illinois 60604
Office Phone:
Email:
CV Link:
Related Sites:
About
Mark Wojcik was an editor on the John Marshall Law Review and competitor in international law moot court competitions. After graduation, he clerked for judges on the Nebraska Supreme Court and the U.S. Court of International Trade. He practiced customs and international trade law in New York and served as court counsel for the Supreme Court of the Republic of Palau.
Professor Wojcik has taught and lectured in 11 foreign countries. He holds leadership roles in numerous legal organizations and associations. He is serving as Diversity Officer for the Section of International Law of the ABA. Professor Wojcik is President-elect of Scribes. The Chicago Bar Foundation presented him with awards for outstanding service to the legal profession and for pro bono service.
He is the author and co-author of numerous law review articles, book chapters, and books, including the first casebook on AIDS Law, the first legal writing text for non-native speakers of English, and Illinois Legal Research.
Professor Wojcik joined the faculty in 1992. He teaches Lawyering Skills, International Criminal Law, International Human Rights, International Trade Law, Torts, International Law, and Human Rights in a Changing Society.