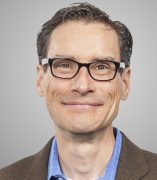 Steven D. Schwinn
Professor of Law
Faculty
Contact
Address:
300 S. State Street, Chicago, Illinois 60604
Office Phone:
Email:
CV Link:
About
Professor Schwinn earned his B.A. from Michigan State University and his J.D. from the American University Washington College of Law. He previously taught at the University of Maryland School of Law and George Washington University Law School. He practiced full time in the Office of the General Counsel at the Peace Corps.
Professor Schwinn is a frequent commenter on issues related to constitutional law and human rights. He is a co-founder and co-editor of the Constitutional Law Prof Blog and an occasional contributor to other blogs and publications. Professor Schwinn is the Editor of the American Constitution Society Supreme Court Review, an annual publication reviewing cases and issues at the Supreme Court. He regularly writes for the ABA Preview of United States Supreme Court Cases. His scholarship has appeared in a variety of law journals.
Professor Schwinn is also active in the community. He litigates cases pro bono in the federal courts; he works with area school teachers, students, and non-profits on outreach and public education related to the Constitution; and he serves on the Board of Advisors for the Chicago Lawyers Chapter of the American Constitution Society and the American Bar Association Standing Committee on Public Education.
Professor Schwinn teaches Constitutional Law, First Amendment, Comparative Constitutional Law and Human Rights, and Lawyering Skills I: Civil Rights. He is co-director of the International Human Rights Clinic. Professor Schwinn served as the Edward T. and Noble W. Lee Chair in Constitutional Law for the 2015-2016 school year.