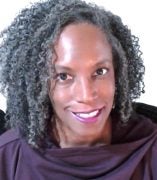 Teri A. McMurtry-Chubb
Associate Dean for Research & Faculty Development
Professor of Law
Contact
Address:
300 S. State Street, Chicago, Illinois 60604
Office Phone:
Email:
CV Link:
Related Sites:
About
Teri McMurtry-Chubb researches, teaches, and writes in the areas of critical rhetoric, discourse and genre analysis, and legal history. She has lectured nationally on structural discrimination in educational institutions and the workplace, and is a leader in designing curricula to facilitate diversity, equity, and inclusion efforts. Professor McMurtry-Chubb has taught at Loyola Law School-LA, California State Polytechnic University at Pomona, The University of Iowa, Des Moines Area Community College, Drake University School of Law, and Fairhaven College of Interdisciplinary Studies at Western Washington University. While at Fairhaven College, she served as an Assistant Professor of Law and Hegemony Studies, and was the co-founder and first director of Fairhaven's Center for Law, Diversity and Justice.
Prior to returning to academia, Professor McMurtry-Chubb was a Civil Litigation Associate at a mid-sized law firm in Des Moines, IA. At the time she joined the firm, she was the first person of color ever to be hired there and one of two African American women in the entire state of Iowa in private practice. She practiced in the areas of insurance defense, employment discrimination, and employee benefits involving the Employee Retirement Income Security Act (ERISA). Before entering private practice, McMurtry-Chubb became the first African American woman hired as a law clerk for the 5th Judicial District of Iowa.
Professor McMurtry-Chubb has served as President of the Association of Legal Writing Directors (ALWD), becoming the first person of color to ever head a national legal writing organization. She has chaired the Legal Writing Institute (LWI) Diversity Initiatives Committee, served as the chair of the Iowa National Bar Association (the founding chapter of the National Bar Association), and as a gubernatorial appointee to the Iowa State Historical Society Board of Trustees. Professor McMurtry-Chubb is the author of the book Legal Writing in the Disciplines: A Guide to Legal Writing Mastery (Carolina Academic Press 2012), and is a contributor to Feminist Judgments: Rewritten Opinions of the United States Supreme Court (Cambridge University Press 2016).
Her publications are numerous and include: The Rhetoric of Race, Redemption and Will Contests: Inheritance as Reparations in John Grisham's Sycamore Row, 48 Univ. Memphis L. Rev. 889 (2018); "Burn This Bitch Down!": Mike Brown, Emmett Till, and the Gendered Politics of Black Parenthood, 17 Nevada L.J. 619 (2017); and #SayHerName #BlackWomensLivesMatter: State Violence in Policing the Black Female Body, 67 Mercer L. Rev. 651 (2016).