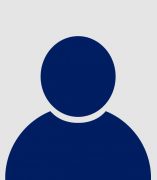 Emily Mallor
Writing Advisor
Writing Resource Center
Contact
Address:
300 S. State Street, Chicago, Illinois 60604
Office Phone:
Email:
About
Emily Mallor graduated cum laude from St. Thomas University School of Law in Miami Gardens, Florida. She began her career as an Assistant Public Defender with the Broward County Public Defender's Office in Fort Lauderdale, Florida. After three years practicing criminal defense, she spent the next decade focusing on civil litigation in private practice. Currently, Emily is the Freedom of Information Act Officer with the Cook County Public Defender's Office.
As a career litigator, Emily believes that advocating for clients through writing is integral to obtaining success in the legal profession.