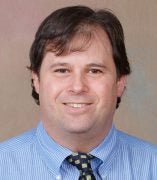 Paul B. Lewis
Professor of Law
Director, Center for International Law
Contact
Address:
300 S. State Street, Chicago, Illinois 60604
Office Phone:
Email:
CV Link:
Related Sites:
About
Paul Lewis is Professor of Law and Director of the Center for International Law. He is a graduate of Northwestern University with Highest Distinction and of Yale Law School, where he served as Senior Editor of the Yale Law Journal and worked as a research assistant for Professor Drew S. Days III. Following graduation, Professor Lewis served as a law clerk to the Honorable David A. Nelson of the U.S. Court of Appeals for the Sixth Circuit, worked as an Associate at Mayer Brown, and was Assistant General Counsel of Rotary International, where he did transactions in countries on six continents.
Professor Lewis writes primarily in the area of international bankruptcy and insolvency. He has also written and spoken in the areas of climate change and the lawyering of international commercial transactions. His articles have appeared in journals in numerous European countries as well as in Australia and the United States. He has also spoken at universities and conferences throughout Europe and Australia, as well as the United States.
In recent years, Professor Lewis has served as a visiting professor at numerous institutions, including the Institut D'Etudes Politiques D'Aix-en-Provence, Sciences-Po Aix (France), the University of Luzern (Switzerland), the The University of Cagliari (Italy), and the Universite Catholique de Lyon (France).
Professor Lewis teaches Bankruptcy, Property, Secured Transactions, and the Negotiation and Drafting of International Commercial Agreements.