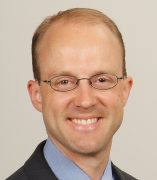 Jason J. Kilborn
Professor of Law
Contact
Address:
300 S. State Street, Chicago, Illinois 60604
Office Phone:
Email:
CV Link:
Related Sites:
About
Professor Kilborn is a leading authority on the comparative law and policy of individual insolvency. He has written numerous articles and a book on comparative bankruptcy for consumers and individual entrepreneurs (including an analysis of Islamic law, shari'ah), he co-authored a book on international cooperation in cross-border business bankruptcy and restructuring, and he is a national reporter and co-editor of a series of detailed comparative analyses of business reorganization practices around the world (the latter two items published by Oxford University Press). He has advised several national governments on personal insolvency reforms, he was appointed an Advisory Commissioner of the Seoul (Korea) Bankruptcy Court's Administrative Committee, and he has served as a short-term consultant on several World Bank Group advisory projects. Professor Kilborn chaired the drafting group for the World Bank's landmark 2013 Report on the Treatment of the Insolvency of Natural Persons, and he drafted the World Bank Group's 2018 report on small business bankruptcy, Saving Entrepreneurs, Saving Enterprises: Proposals for the Treatment of MSME Insolvency. He was appointed to four, two-year terms as the Van der Grinten Chair in International and Comparative Insolvency Law at the Radboud University in Nijmegen, The Netherlands, as well as a one-semester term as the Robert M. Zinman Scholar in Residence at the American Bankruptcy Institute. Professor Kilborn is an elected member of the International Insolvency Institute.
After graduating magna cum laude from the University of Michigan Law School, Professor Kilborn clerked for a judge on the U.S. Court of Appeals for the Third Circuit before becoming an associate at Cleary, Gottlieb, Steen & Hamilton in New York, and later the Washington, D.C., office of Wilmer, Cutler & Pickering. Professor Kilborn began his academic career in 2000 on the faculty of Louisiana State University, where he learned the history and practice of the only Civil Law jurisdiction in the US, and he joined the John Marshall faculty in 2007. He teaches Bankruptcy, Civil Procedure, Secured Transactions, Business Associations, and Payment Systems.