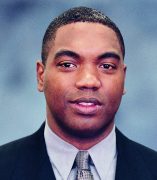 Kevin L. Hopkins
Professor of Law
Brody-O'Neill Endowed Faculty Scholar
Contact
Address:
300 S. State Street, Chicago, Illinois 60604
Office Phone:
Email:
CV Link:
Related Sites:
About
After law school, Kevin Hopkins joined the firm of Woodward, Hobson & Fulton in Louisville, Kentucky, where he practiced in the areas of tort law, corporate defense, and civil litigation. He has taught at Widener University School of Law and has been a visiting professor at Washington & Lee School of Law, Rutgers University School of Law, Seattle University School of Law, East China University of Politics & Law (Shanghai, China), and the State Intellectual Property Office in Beijing.
Professor Hopkins received the Georgetown University Law Center's W.M. Keck Award in Legal Ethics for his essay, "Law Firms, Technology, and the Double-Billing Dilemma." His scholarship has been published in several law journals, including the Georgetown Law Journal, the Rutgers Law Review, the Georgetown Journal of Legal Ethics, the Virginia Journal of Social Policy & the Law, the Boston College Third World Law Journal, and the New York University Review of Law & Social Change. He researches and writes in the areas of tort law, legal ethics, and race.
In 2004, Professor Hopkins was appointed Director of the Asian Alliance (the Law School's foreign programs in China and Asia), a position he held for many years. He joined the faculty in 1996 and has received the Best Professor Award. He teaches Torts.