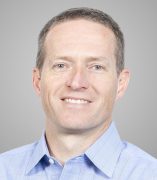 Stuart Ford
Professor of Law
Contact
Building & Room:
Chicago Bar Association, C-1054
Office Phone:
Email:
CV Link:
About
Stuart Ford's academic interest is public international law, particularly international criminal law and international criminal courts. His current research explores the effectiveness of international criminal tribunals, with the goal of improving their success. He has published articles on the International Criminal Court, the International Criminal Tribunal for the Former Yugoslavia, the Special Court for Sierra Leone, the responsibility to protect doctrine, crimes against humanity, and genocide. In 2015, he received the law school's Faculty Scholarly Achievement Award. He is a past Chair of the American Society of International Law's International Courts and Tribunals Interest Group and the American Association of Law Schools' Section on International Human Rights. He spent the Summer of 2015 as a Visiting Professional at the International Criminal Court where he helped the Office of the Prosecutor develop performance metrics for its investigations and prosecutions. He teaches Civil Procedure, Evidence, Criminal Law, International Criminal Law, and International Organizations.
Prior to joining UIC Law, Professor Ford worked as an Assistant Prosecutor at the Extraordinary Chambers in the Courts of Cambodia (ECCC), an international criminal tribunal that was jointly established by the Royal Government of Cambodia and the United Nations to prosecute senior leaders of the Khmer Rouge for atrocities committed in Cambodia between 1975 and 1979. He participated in the selection of crime sites and suspects for investigation, conducted preliminary investigations, and participated in the co-investigating judges' investigations. In addition, he represented the Co-Prosecutors during the trial of Kaing Guek Eav, alias "Duch," the first person to be tried by the ECCC.
Prior to his work at the ECCC, Professor Ford worked for the Open Society Justice Initiative, monitoring various aspects of the start-up of the ECCC, and wrote a number of reports for various international organizations on the rule of law in Cambodia and the impact of corruption. Before moving to Cambodia, he was an associate at Fulbright & Jaworski in Minneapolis and Howrey Simon Arnold & White in Washington, DC.
Professor Ford received an LLM in Public International Law and Armed Conflict, with Distinction, from the University of Nottingham. He received his J.D., with honors, from the University of Texas School of Law, where he was a member of the Texas Law Review and Order of the Coif. He was also the recipient of the Robert S. Strauss Endowed Presidential Scholarship in Law.