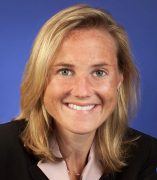 Amy T. Campbell
Associate Dean for Law & Health Sciences
Professor of Law
Health Equity, Law & Policy Program
Contact
Address:
300 S. State Street, Chicago, Illinois 60604
Office Phone:
Email:
CV Download:
About
Amy T. Campbell, JD, MBE is the inaugural Associate Dean for Law & Health Sciences and Professor of Law at the University of Illinois Chicago School of Law (UIC Law). She joined UIC Law from the University of Memphis School of Law, where she created and directed the Institute for Health Law & Policy. She received tenure from the SUNY Upstate Medical University, where she directed ethical and legal training of health professional and basic science students.
At UIC Law, Dean Campbell leads development of a new health law program, the Health Equity, Law & Policy Program (HELPP), set to officially launch in fall 2021. The vision of HELPP is to "create healthier communities and populations by transforming structures grounded in principles of health equity, justice, and inclusion." It will be intentionally inclusive in its work, to develop health equity-promoting structures through interdisciplinary and community collaboration.
Dean Campbell's law school-based teaching experience includes Health Law Survey, Mental Health Law, Health Law Seminar, Bioethics & the Law, and Public Health Law, as well as an interdisciplinary policy skills course she developed—the Health Policy Practicum. Her current scholarly interests focus on how to advance health equity through a multisector structural reform strategy directed at racial and economic inequities; and how to develop health policy from a therapeutic, evidence-informed, and ethical perspective. Dean Campbell serves on the Founding Board of the International Society for Therapeutic Jurisprudence. She was also chosen as one of sixteen fellows in the University of Illinois System's Presidential Executive Leadership Program. She is past member of the International Scientific Committee of the International Academy of Law & Mental Health, where she co-organized international panels of therapeutic jurisprudence scholars for the leading law and mental health biennial conference. Dean Campbell received her law degree from Yale Law School, her Master's in Bioethics from the University of Pennsylvania, and her Bachelor of Arts degree from the University of Notre Dame.