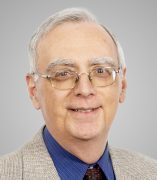 Donald L. Beschle
Professor of Law
Director, Law Reviews
Contact
Address:
300 S. State Street, Chicago, Illinois 60604
Office Phone:
Email:
Related Sites:
About
As a law student at New York University, Don Beschle served as research editor of the Annual Survey of American Law and was elected to the Order of the Coif. After graduation, he spent several years as an associate at the New York firm of Phillips, Nizer, Benjamin, Krim & Ballon, working on a wide range of civil matters.
From 1979 to 1981, he was a teaching fellow at Temple University School of Law, where he taught in both the law school and the undergraduate college while earning his LLM degree. His articles have appeared in more than a dozen law reviews and have been widely cited by both academic commentators and the U.S. Supreme Court.
Professor Beschle joined the faculty in 1981. He teaches Antitrust Law, Constitutional Law, Property, and Religion and the Law.