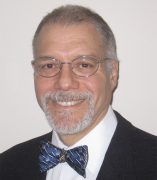 Alberto Bernabe
Professor of Law
Contact
Address:
300 S. State Street, Chicago, Illinois 60604
Office Phone:
Email:
CV Link:
About
Professor Alberto Bernabe is a graduate of Princeton University, the University of Puerto Rico Law School and Temple University School of Law. After graduating from law school, Professor Bernabe worked as a judicial clerk for the Supreme Court of Puerto Rico. He later entered private practice specializing in personal injury, mass disaster litigation and media law. From 1990 to 1992, he was a teaching fellow at Temple University School of Law, where he collaborated in teaching Professional Responsibility and Torts, among other courses, while earning his LL.M. degree. Professor Bernabe has also taught as a visiting professor at the University of Puerto Rico Law School and at the University of Lucerne School of Law in Switzerland. Professor Bernabe is a member of the ABA Center for Professional Responsibility, the Professional Responsibility section of the Association of American Law Schools and the Puerto Rico Bar Association. In 2018, he was inducted into the Puerto Rican Academy of Jurisprudence, a learned society that selects its members for their lifetime achievements. Professor Bernabe has published numerous law review articles and has spoken at conferences in the United States, Puerto Rico, and Europe. His articles have been cited by courts, academic journals and blogs and one is included in a Professional Responsibility textbook.  He also publishes in popular blogs on Professional Responsibility and Torts.
Professor Bernabe teaches Torts, Professional Responsibility, and Remedies.