Defying Odds with UIC Law Student Stella McMillan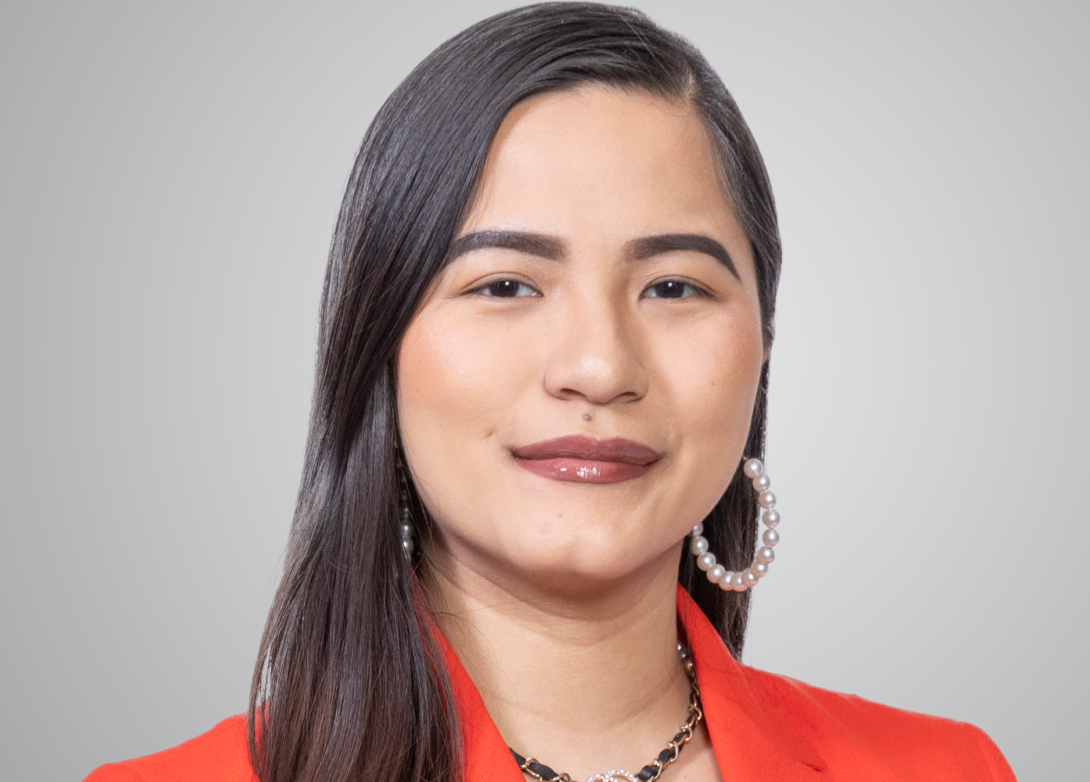 UIC Law rising 2L Stella McMillan is defying odds and paving the way for her ideal future, despite the obstacles formed against her. Born a bilateral congenital amputee (meaning she was born without legs), Stella was abandoned at birth and spent the first few years of her life in an orphanage in Bắc Ninh, Vietnam. She was then adopted and raised on the south side of Chicago by her mother, a special education teacher with Chicago Public Schools and her father, a military veteran.
Knowing that the world would constantly remind her of the "limitations" from having a disability, Stella's parents raised her with the mindset of being independent and capable of whatever she set her mind to.  Her life changed when she discovered adaptive sports, which are competitive or recreational sports for people with disabilities. Stella took a liking to wheelchair track and basketball, which came as a huge challenge at first, but through hard work and perseverance she quickly excelled. As a result, Stella was selected for Junior Team USA for track, received an athletic scholarship to the University of Illinois at Urbana-Champaign for basketball and was nominated 1st Team All-American.
Stella has always been an activist and passionate about positive change in lower-income communities, which were big factors in her decision to attend law school. After participating in the Chicago Public Schools City-Wide Mock Trial Competition, she learned how much power her voice holds and how instrumental it can be to implementing change. Stella realized that by becoming an attorney, she could use her voice to enact positive change in people's lives.
From growing up in an orphanage to attending law school and pursuing my dreams is what I am most proud of. I have worked very hard to be this version of myself, but I would not be here without my village. I am truly grateful and humble for all the blessings that have come my way. I am very eager and ready to grind for the next obstacle/challenge as I know I am sitting on the shoulders of greatness.
Defying Odds with UIC Law Student Stella McMillan Heading link
The road to law school was anything but easy. As a first-generation immigrant and disabled female, figuring out the process to apply and be accepted was incredibly challenging for Stella. She participated in the Summer College to Assess Legal Education Skills (SCALES) which gave her the opportunity to demonstrate that she possessed the requisite skills and potential to succeed in law school. And after completing the program and a faculty assessment, she was admitted into the JD program for Fall 2022.
Since being at UIC Law, Stella has worked to remain involved on campus. She was a 1L Legislative Delegate for the Student Bar Association (SBA) and was elected as the SBA Alumni Relations Liaison for the 2023-2024 school year. Stella also is a member of the Latinx Law Student Association and the Black Law Students Association.
Stella's long term plans are to pass the bar, work, and make sure her family is financially stable. She is also aiming to make the USA national team for wheelchair basketball and participate in the 2028 Los Angeles Olympics/Paralympics. This past summer, Stella was a 1L Leadership Council on Legal Diversity (LCLD) Summer Associate at Husch Blackwell. She is also a PADI & DJ certified scuba diver and mentored children with disabilities on how to scuba dive.
Modified on August 22, 2023