A Message from Assistant Dean Tania Luma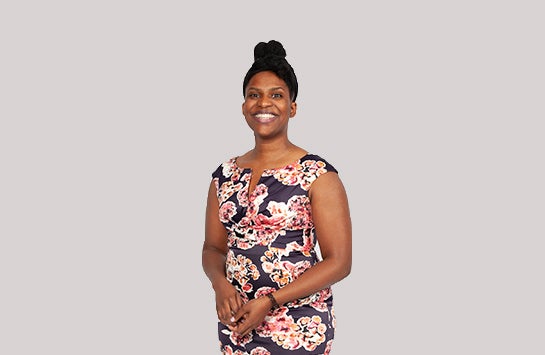 Welcome to UIC Law! I remember entering law school with trepidation and excitement. All my time before beginning law school was mere preparation for now… when I would start my legal career. I imagined it would test my intellect and abilities, but I was ready!
What I found instead was shock. I was shocked at the amount of reading, shocked at the demanding nature of each class, shocked there was only one final, and shocked to realize I was out of my depth. I was a first-generation law student, and my expectations were unrealistic. I had to adjust. Aside from my academic challenges, I also wanted to belong. I wondered if there was a place for me and others who were marginalized and underrepresented. I wanted other students to like me and have meaningful relationships on campus.
That was 13 years ago, and you today may feel the same. You're excited about law school and want to knock it out the ballpark. Like me, once you start, you may need to adjust when law school begins. You may also find it difficult to connect, especially when competition breeds drama rather than friendliness. Further, if you are a marginalized and underrepresented student you may not always know where you fit in—only doubling your anxiety and stress.
My role is to help students during their journey here to overcome academic challenges and have a sense of belonging. Here's a few ways the Office of Diversity, Equity & Inclusion can help you.
Learn how you learn. I thought I knew, but I didn't. You'll need to know how you learn for law school and bar preparation.
Understand the basic tenets of legal analysis. Your whole law school career is about applying law to facts. I eventually caught on, but wish I had understood from day one. At UIC John Marshall, we'll hone this skill from orientation until you graduate.
We have welcoming, friendly campus organizations, staff, and faculty. We're here for you and want to get to know you! Please say hello or ask questions. You can contact me at law-diversity@uic.edu.
Tania Luma
Assistant Dean for Diversity, Equity & Inclusion