UIC Law Celebrates Diversity Week 2023
Live Law in Color: Connecting Through Culture

Each year, the law school hosts a week of programming celebrating its unique and diverse culture. The annual event includes daily presentations and discussions with legal experts and community leaders on topics related to diversity and current events. This year's theme, "Live Law in Color: Connecting Through Culture," featured student-led programming co-created by various campus organizations.
The LatinX Law Student Association and U.N.I.D.O.S kicked off the start to Diversity Week with Lotería Lunes, a fun, cultural introduction to LatinX bingo. Tuesday consisted of two events. A thought-provoking conversation around "Freedom through the arts: The Black and Palestinian fight for liberation," hosted by the Black Law Student Association and Middle Eastern Law Students Association addressed art as a form of resistance and struggle in each group's respective fights toward liberation. That evening, the Muslim Law Society, Lawyers Out Laughing, and the South Asian Law Students Association brought in a standup comedian to offer up some laughs for attendees.
Diversity Week continued Wednesday with a deep dive into microaggressions, hosted by the Student Bar Association and the Women's Law Caucus. The event titled, "But I didn't mean it like that," featured a panel discussion on how to identify and address microaggressions in the workplace and your personal life. The panel included Deputy General Counsel Shannon Stokes, litigator and trial attorney for Seyforth Shaw LLP, Gerald Pauling, and UIC Law Associate Dean and Professor of Law, Kim Ricardo.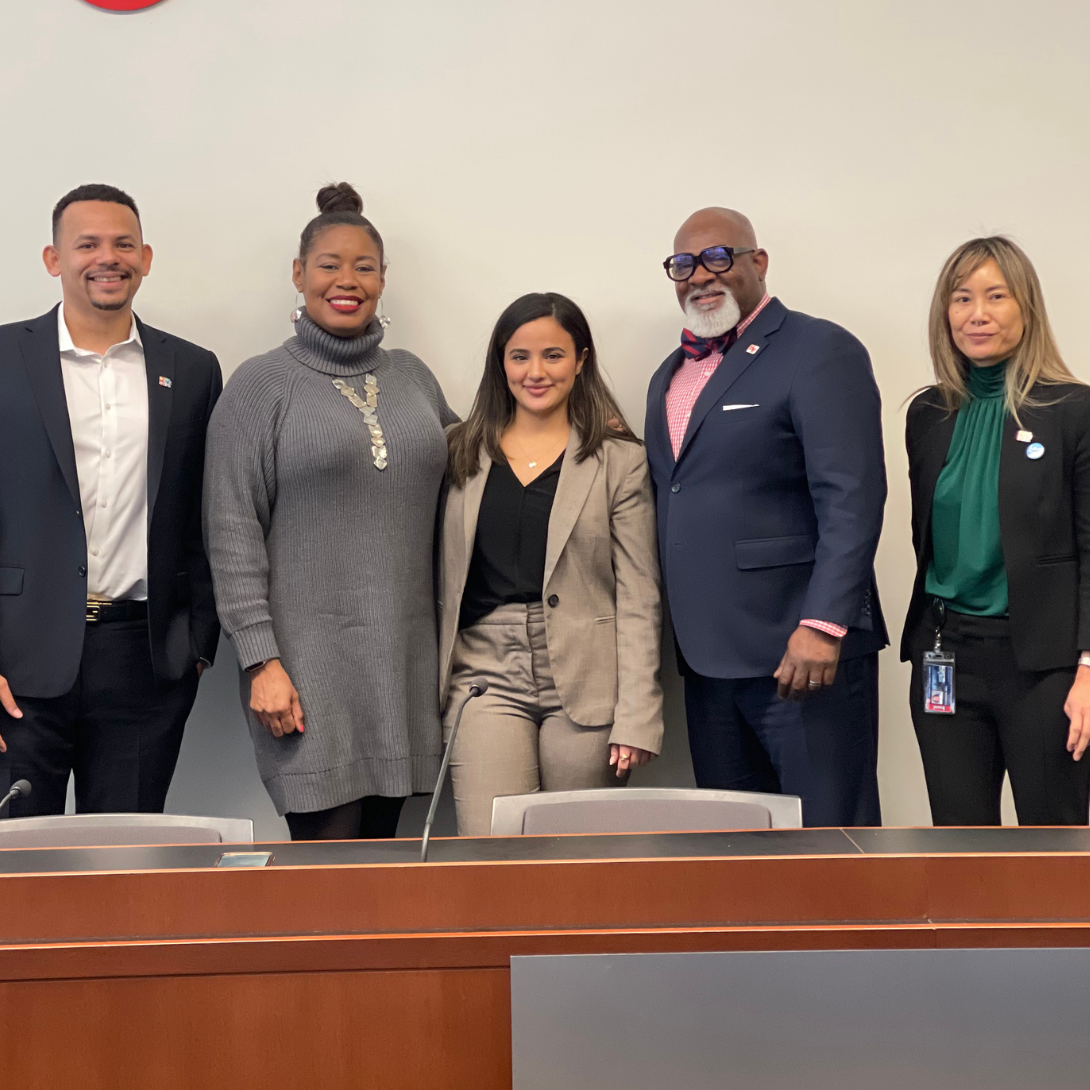 The UIC Law National Lawyers Guild and Asian Pacific American Law Students Association concluded Diversity Week on Thursday with a presentation and discussion around the Carceral State and imagining alternatives, featuring Attorney Emmanuel Andre and UIC Law Associate Dean and Professor of Law, Teri McMurtry-Chubb. Students, faculty, and staff also got to indulge in a baked potato bar and "Taste Around the World" event that featured delicious food samples from different cultures.
"This was a great week of some really important conversations," said a 1L student.
UIC Law was named "Most Diverse Law Schools" by preLaw Magazine and ranked "Top 5 in Greatest Resources for Minority Students" by The Princeton Review for 2023.
The law school has a long history of access and opportunity, and we will continue to build upon our foundation of diversity, inclusion, and sense of belonging for generations to come.
Modified on August 24, 2023