UIC Law Bridges the Gap with Alumni-Student Mentor Program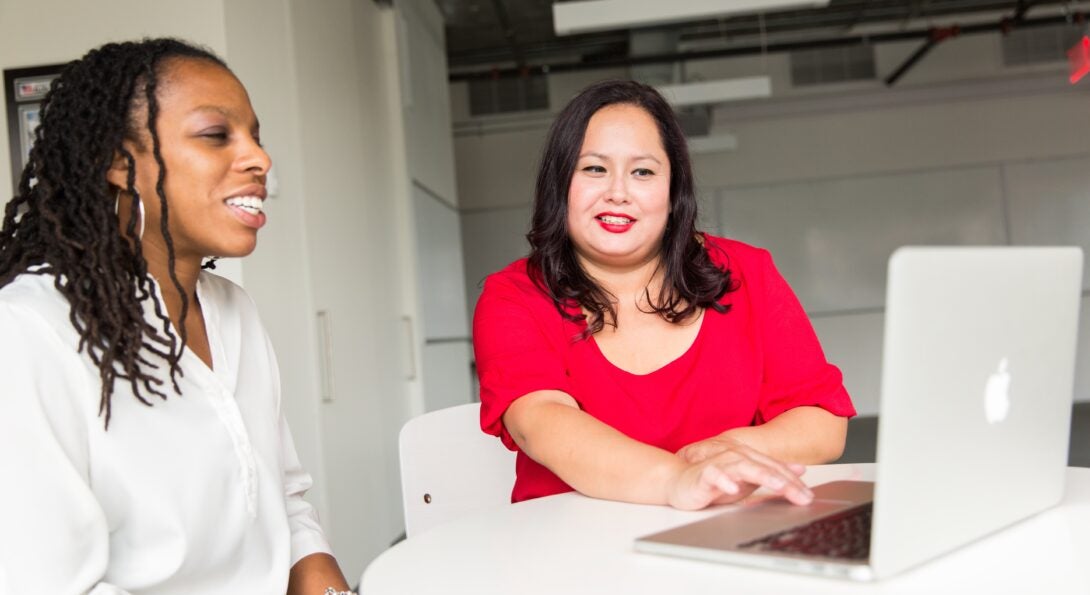 Navigating the working world and figuring out how to succeed in your desired career field can be very confusing and intimidating. What are the best elective courses to take in school? What type of internships should you look for? How do you spruce up your resume? How do you negotiate pay? These are all questions that have crossed the minds of countless soon-to-be young professionals.
The UIC Law Alumni Student Mentor Program was designed to match 2nd semester 1L and 2L students with a mentor in their desired career field in order to receive guidance and insight. This can range from career-related advice, to bridging the gap between school and the professional world. Though the mentors are not responsible for job placement, the goal of the program is to connect and establish a relationship with other career-minded professionals.
The program has gone through a couple of changes within its 23 years of existence to adjust to the needs of both the mentor and mentee. The original program consisted of a yearlong commitment, then was scaled down to consecutive meetings in the Spring. The program structure today is simple, only requiring students and their mentors to meet once a month between February and April. However, mentors are more than welcome to meet more frequently. Mentors are also encouraged to invite students to attend various professional events or to shadow them outside of their designated monthly meeting.
Last year, the Alumni Mentor Program matched 134 students to 84 alumni, with many mentors opting to take on more than one mentee.
There are very few rules for mentor/mentee meetings and conversations.  We hope that pairs will explore topics and activities most relevant to their experiences and interests.  However, to lend some help in beginning the mentoring experience, the following are suggested conversation topics.
Getting To Know You    
Share why you decided to attend law school at this point in your life/career.
Ask your mentor about his/her background and practice: what does he/she enjoy most and what is most challenging.
 Exploring the Practice of Law  
Share your career objectives and/or practice areas and settings that interest you.
Discuss your background and experience as they fit with your career goals.
Ask your mentor about his/her background, experience, and words of wisdom.
Effective Networking    
Discuss your spring and summer employment plans and/or objectives.
Discuss the importance of networking in obtaining employment.
Discuss resources for building a network and different types of networking: receptions, bar association involvement, outside activities, informational interviews.
Ask your mentor about his/her networking techniques, and how to build an effective network.
Application Materials and Interviewing Skills    
Talk to your mentor about what you are actively doing to find practical experience this summer.
Ask your mentor for suggestions on how to build a strong resume and how to best highlight your background.
Discuss how to prepare for interviews and what makes for a good interview.
Professionalism Topics  
Ask your mentor what professionalism means to him/her and how does he/she put it into practice.
Ask your mentor about professionalism pitfalls he/she has observed.
Interested students and mentors can contact the Career Services Office before the end of the fall semester to begin the process. Once responses from all interested parties are received, the matching work begins. Students and their mentors are paired based on a holistic set of factors including special interests and general qualities they have in common.
Participants will be notified of their pairing and receive contact information in January.
Modified on May 30, 2023