Alumna provides "Law School Gems" to Aid Minority and First-Generation Law Students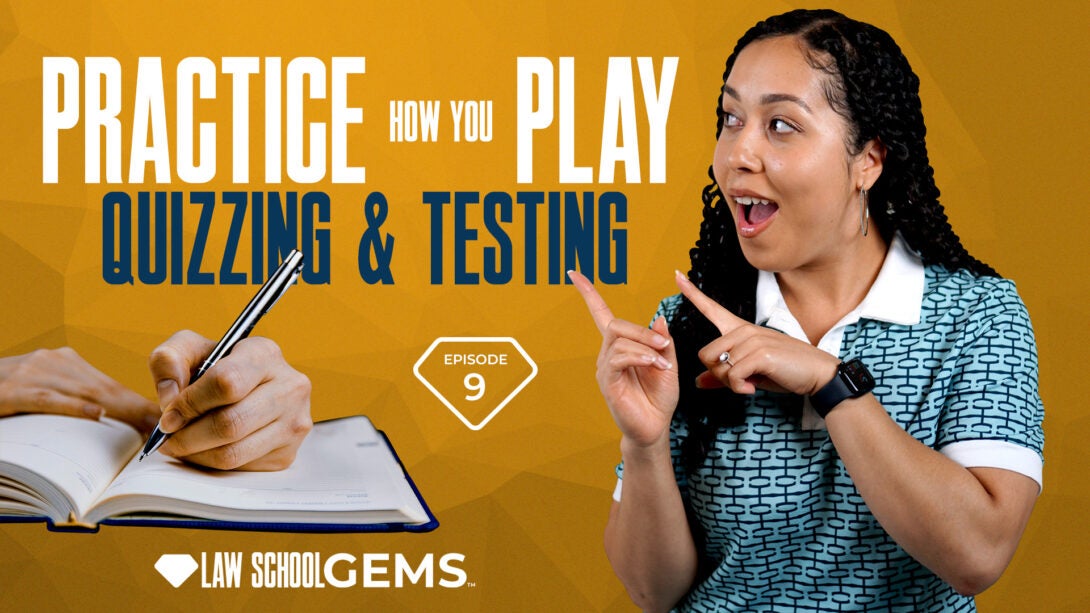 Founder and alumna Bria Riley ('18) used her YouTube platform to address the high attrition rates in the first semester, with the bulk of that population being represented by minority students.
Law School Gems breaks down the fundamental topics that first-semester law students should know when approaching such a pivotal and foundational semester in their law school career. Students can learn from such topics as "How to quiz and test in law school" or "How to build a legal network and gain connections."
"I wanted to create Law School Gems as a pipeline of knowledge for minority and first-generation law students (like me when I was in law school) to help give them the tools, resources, and skills they need to be successful."
Bria saw a void in the legal market and constructed a digital landscape where students can access relevant, relatable, and convenient content anywhere, anytime based on their unique schedules.
Get Involved  
Law School Gems offers a 15-week video guide where students can learn everything from such technical skills as case briefing, outlining and legal writing, to softer skills such as approaching professors during office hours and professional development.
Law School Gems is already proving to be successful, according to Bria. "One of my Law School Gems' followers received an A on her first legal memo, while another student's case brief was chosen by her professor as the example brief for the class moving forward. Another [follower] received the highest score she's ever gotten (10/10) on an in-class quiz as a result of the gems they picked up from Law School Gems' content. You name it, Law School Gems covers it!"
Connect with Bria  
Bria now works as Director, Corporate Counsel for Keurig Dr. Pepper Inc. where she provides legal advice to marketing, advertising, entertainment, intellectual property, and food regulatory lines of businesses. Get a chance to meet her during a live virtual session sponsored by the Career Services department on Friday, November 4 at 12 p.m. CST.
Register for YouTube Law School Gems featuring Bria Riley here.
Subscribe to Bria Riley | Law School Gems on YouTube to get reminders when new Law School Gems video drops, typically twice a week on Mondays and Thursdays. You can also follow @lawschoolgems on Instagram and follow Bria Riley on LinkedIn.
Modified on October 28, 2022