Study Law in Prague, Czech Republic
Semester Exchange with Metropolitan University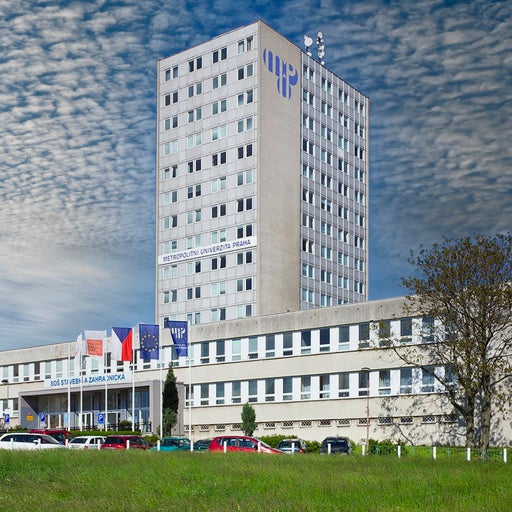 The semester exchange program with Metropolitan University provides UIC Law students an opportunity to study with one of the Czech Republic's newest universities. Founded in 2001, Metropolitan University offers an intimate, collegial university experience in one of Europe's premier cities.
About Metropolitan University
Serving roughly 4,000 students, Metropolitan University is a mid-size, urban university composed of 11 departments with a large variety of degree programs. Metropolitan University is also known for its robust international student exchange program, partnering with more than 190 universities across five continents. International students benefit from the university's full suite of student services, which are meant to ensure their semester in Prague is comfortable and fulfilling.
Student Eligibility
UIC Law students must be at least a 2L1 with at least a 3.0 CGPA to be eligible for the Metropolitan University Exchange Program. Students in their final semester of study are eligible for the program, but please note delays may occur which impact graduation and taking the bar exam.
Please read the Study Abroad FAQ for more information.
Semester of Study
This exchange program is available during both fall and spring semesters.
Fall Semester: mid-October–mid-February
Application Deadline: March 1
Spring Semester: late February–late June
Application Deadline: October 1
Available Courses
Metropolitan University offers a wide variety of courses but is particularly respected commercial law, European Union law, and intellectual property law. UIC Law students select their courses in consultation with Professor Michael Seng.
Language Proficiency Requirements
Courses at Metropolitan University are available in English.
Tuition & Expenses
UIC Law students participating in the Metropolitan University Exchange Program pay the Law School's prevailing tuition rate. Cost of living in Prague is estimated at roughly $9,000-$10,000 USD for each semester.
Please read the Study Abroad FAQ for more information about study abroad expenses.
Student Housing
UIC Law students are responsible for finding and paying for their own housing, as Metropolitan University does not offer student housing. Students must coordinate off-campus accommodations in the city.
Please read the Study Abroad FAQ for more information about housing.
The capital and largest city in the Czech Republic, Prague is a political, cultural, and economic hub of central Europe. Prague is home to an abundant list of historical and architectural attractions, many of which survived destruction from World Wars in the 20th century. Additionally, Prague is famous for its cuisine and nightlife, frequently ranking among the world's most tourist-friendly cities. Prague welcomes 8.5 million visitors annually and is the fifth-most-visited city in Europe. The city boasts hundreds of concert halls, dozens of annual festivals, and numerous world-class museums.
Climate
Prague experiences winters that are relatively cold with very little sunshine. Summers in Prague typically bring warmth, sunshine, and an abundance of international visitors. Relative to other areas in the region, precipitation tends to be quite low in Prague, experiencing less than 20 inches of rainfall per year.
Transportation
Prague maintains a vast and efficient public transport system featuring the 12th largest tram system in the world, a modern bus system, a major subway system, and a railway system that extends from the city center to many other major cities within the European Union. Additionally, Prague features more than 110 miles of protected cycling paths for students interested in cycling to and from their classes.