Study Law in Brno, Czech Republic
Semester Exchange with Masaryk University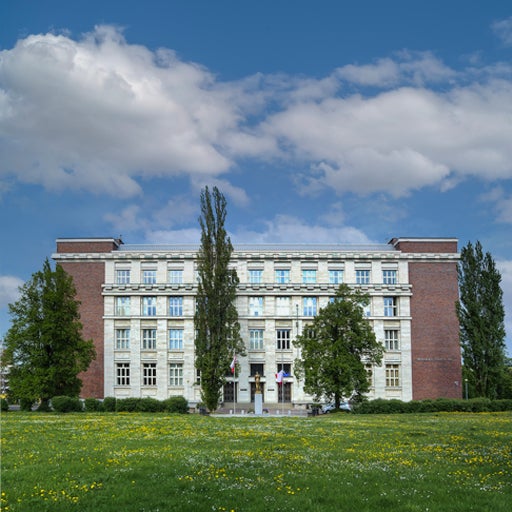 Established in 1994, the semester exchange program with Masaryk University provides UIC Law students an opportunity to study with one of the Czech Republic's premier faculties of law. Founded in 1919, Masaryk University boasts more 170,000 alumni, including numerous Czech politicians and government officials—including a former Czech Prime Minister and Czech Ambassador to the United States—and a long list of prominent Czech writers, researchers, scientists, and luminaries.
About Masaryk University
Serving roughly 35,000 students, Masaryk University is a large, urban university that offers more than 1,400 unique degree programs. Hosting more than 1,000 student from around the world each year, the university is also known for its robust international student exchange program. In 2015, Masaryk completed a new campus center in Brno, providing students new, ultra-modern classrooms and teaching facilities. The university is consistently ranked among the top universities in Europe, as is the Faculty of Law.
Student Eligibility
UIC Law students must be at least a 2L1 with at least a 3.0 CGPA to be eligible for the Masaryk University Exchange Program. Students in their final semester of study are eligible for the program, but please note delays may occur which impact graduation and taking the bar exam.
Please read the Study Abroad FAQ for more information.
Semester of Study
This exchange program is available during both fall and spring semesters.
Fall Semester: mid-September–early February
Application Deadline: March 1
Spring Semester: mid-February–late June
Application Deadline: October 1
Available Courses
Masaryk University offers a wide variety of courses but is particularly respected in European Union law, international law, and Czech law. UIC Law students select their courses in consultation with Professor Michael Seng.
Language Proficiency Requirements
Courses at Masaryk University are available in English.
Tuition & Expenses
UIC Law students participating in the Masaryk University Exchange Program pay the Law School's prevailing tuition rate. Cost of living in Brno is estimated at roughly $8,000-$9,000 USD for each semester.
Please read the Study Abroad FAQ for more information about study abroad expenses.
Student Housing
UIC Law students are responsible for finding and paying for their own housing; however, Masaryk University offers some housing for visiting students. Students are also allowed to coordinate off-campus accommodations in the city.
Please read the Study Abroad FAQ for more information about housing.
Located the South Moravian region of the Czech Republic, Brno is a bustling city with more than 400,000 residents, making it the second-largest city in the country (to Prague). Brno is the center of the Czech judiciary and home to the Constitutional Court, the Supreme Court, the Supreme Administrative Court, and the Supreme Public Prosecutor's Office. Publications including the New York Times have celebrated the cuisine, festivals, arts, architecture, and nightlife in Brno. Centrally located within the European Union, students also have easy access to other travel destinations within the region. Additionally, Brno has been rated as one of the top college towns in the world.
Climate
Brno has a climate similar to that of Chicago, with warm summers and cold winters. Brno also experiences significant rainfall, with more than 150 days of rain per year.
Transportation
Brno boasts an extensive public transportation, featuring 12 tram lines, the largest bus system in the Czech Republic, a metro light rail system, and railway transport connecting Brno to the rest of the region. Students studying at Masaryk University have many options to get around the city.