Nov
11
2022
66th Annual Intellectual Property, Information & Privacy Law Conference
Center for Intellectual Property, Information & Privacy Law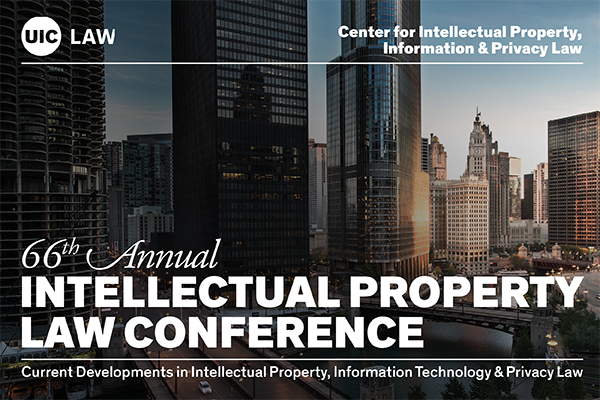 The Annual Intellectual Property, Information & Privacy Law Conference provides an exceptional opportunity to meet with newsmakers and influencers, to learn and discuss the most exciting and important developments in the field, and to be empowered to help create better laws and policies that promote innovation, creativity, and entrepreneurship. A mainstay in IP CLE programming, the conference is known for its highly interactive format.
Login information will be sent the week of the Conference to all registrants
Tickets and Discounts
Ticket sales go directly toward funding personnel and event overheads and they help make this event and future ones possible.
For Annual Sponsorships and individual event sponsorship tiers as well as sponsor benefits that include virtual reception logo placement opportunities, see here https://ipconference.law.uic.edu/sponsors/
Register Now
Date updated
Oct 21, 2022